Can you Benefit from Tooth Whitening?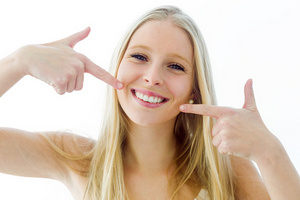 Considering the advancements in the cosmetic industry over the last decade, tooth whitening has become a safer and more affordable option for almost anyone who wants a healthier-looking smile. Although it is strictly viewed as a cosmetic procedure, tooth whitening can offer a number of benefits to you, your appearance, and the health of your teeth.


Boosts your Self-Confidence

A brighter smile can bring a boost to your self-esteem. On top of that, it will give you a more positive outlook with the way you look and smile around other people. Tooth whitening will also help you put away any continued stress around your physical appearance, making it easier for you to avoid mental health issues down the road.


Enhanced Social Opportunities

Having an attractive and brighter smile can also help you draw attention from other people. This is because your smile is arguably the first thing that people notice about you when interact with them. Whether you are starting a new job or you are going to an important event, a healthy-looking smile will help you leave a lasting impression on the people you meet.


Improve your Overall Appearance

Although proper oral hygiene can help keep your teeth healthy, it is still prone to teeth stains. Fortunately, tooth whitening can help you fight off stains from all sorts of beverages and food. Not only will it give your teeth a more beautiful appearance, but it will also make you more comfortable when it comes to eating with other people.


Quicker Results

It is important to note that there are different ways you can approach tooth whitening. However, the fastest way is through laser bleaching. the tooth whitening procedure will generally take 30-90 minutes per visit. Tooth whitening can last for more than a year or two. But as one might expect, it also depends on your personal diet habits, oral hygiene, and tooth structure. To learn more, please contact us today!