Choosing Between a Dental Crown or a Dental Bridge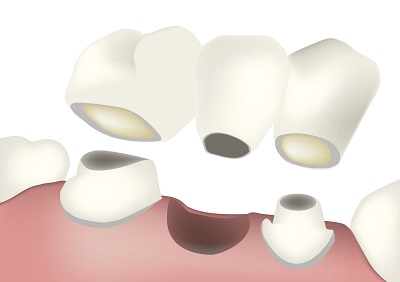 When you need to repair a damaged tooth, you have two main options: a dental crown or a dental bridge. Both treatments can restore your smile but have different benefits and drawbacks. This blog post will discuss each treatment's pros and cons so you can decide on your needs.


What is a Dental Crown?

A crown is a dental restoration process that covers the entire visible portion of a tooth above the gum line. Crowns can restore teeth that are broken, cracked, have large fillings, or are discolored. They can also be placed on top of implants or to protect a weak tooth from breaking. They are made of porcelain, ceramic, or metal. Porcelain is the most popular choice because it looks like a natural tooth.


Benefits of Using a Dental Crown

A dental crown offers many benefits. It can be used to restore a tooth that has been damaged, protect a tooth at risk of being damaged, improve the appearance of a tooth, and make it easier to clean a tooth. An expert dentist will work with you to determine if a dental crown is the best option for your needs.


What Is a Dental Bridge?

A dental bridge is a false tooth. It is attached between two crowns. It will fill the space if there is a missing tooth. The crowns keeping it steady are attached to existing teeth or implants. This restoration is used when healthy teeth are on both sides of the missing tooth space.


Benefits of Dental Bridges

A dental bridge is an excellent choice to replace missing teeth. Bridges can be made from various materials, including porcelain, gold, and silver. They are attached to the original teeth with crowns or bonding.

Our dentists are experts in helping patients choose the best dental restoration for their smile. Book an appointment if you're considering a dental crown or a dental bridge.