How Do You Tell You Are Allergic To Your Dental Crowns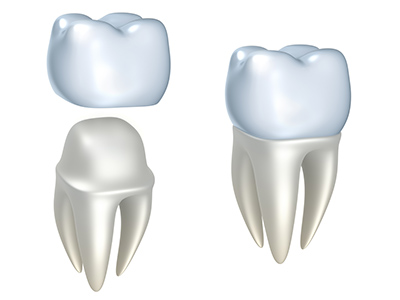 Wearing dental crowns can improve the look and functionality of your smile significantly. Dental crowns are a restoration well-liked for dental upgrades. Nonetheless, some people may find the crowns a little troublesome, especially if the body is reacting to them. Crowns made of metals are likely to cause allergy reactions. Instead of avoiding dental crowns altogether, we can seek solutions to ensure that you are comfortable with your restorations.


Are You Allergic to Metal Crowns?

Though rare, allergic reactions can be seen in some people who wear dental crowns. When this happens, it is paramount you get in touch with our team to find out a solution. It is not just metal that can lead to allergic reactions, other materials in a dental office such as porcelain, bonding, amalgam, resin, fluoride, and flavoring in oral rinses can cause allergy. The porcelain found in a dental crown is likely to cause gum irritation, redness, and swelling. Most adverse reactions, however, arise from a metal allergy.


Treating the Allergic Reactions

If you have a bad reaction from wearing metal crowns, you do have options. In that case, you can have the crown replaced with a biocompatible material like zirconia or ceramic. Depending on the cause of the allergy, a dentist will help seek a way to reduce the effects.

Do not let any allergy concerns prevent you from getting dental work or prosthodontic treatment. Knowing the cause of irritation, rashes, or sores around your mouth can allow us to customize your treatment. You can receive restorations that are fabricated from allergy-free materials. Talk to us about your dental treatment needs and if you have a metal allergy, we will take care of it. We also have alternatives to dental crowns if we find that other materials don't work for you. Schedule your appointment today.