Benefits of Implant-Retained Denture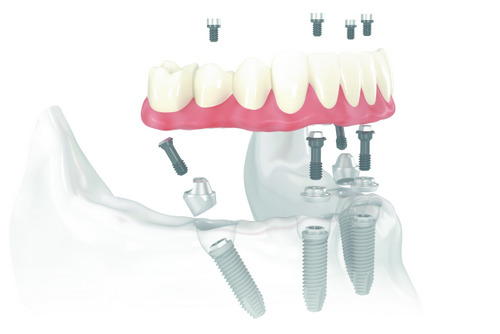 If you miss all or most of your teeth, you may be a candidate for an implant-retained denture. This type of denture is held in place by dental implants placed in the jawbone. There are many benefits to choosing an implant-retained denture over other dentures.


What Are Implant-retained Dentures?

Implant-retained dentures are an increasingly popular solution for patients suffering from tooth loss. Unlike conventional dentures, which rely on suction or adhesive to stay in place, implant-retained dentures are anchored directly to the jawbone. It provides a more secure fit, making it easier to eat and speak without fear of slipping dentures.


Types of Implant Retained Dentures

There are two leading implant-retained dentures: bar-retained dentures and clip-retained dentures. A metal bar attached to the implants holds bar-retained dentures in place. Clip-retained dentures, on the other hand, are held in place by small metal clips that attach to the implants. Both types of dentures have their advantages and disadvantages. Bar-retained dentures are generally more secure than clip-retained dentures. They are less likely to come loose and provide more support for the teeth. However, bar-retained dentures can be difficult to remove and clean, and they may require additional surgery to attach or remove the bar. On the other hand, Clip-retained dentures are easier to remove and clean. They also allow for more movement of the teeth, benefiting speaking and eating. However, clip-retained dentures are not as secure as bar-retained dentures, and they may come loose over time.


What Are the Benefits of Implant-Retained Dentures?

There are many benefits to implant-retained dentures, so this denture is becoming increasingly popular. One of the most significant positives is that they are much more stable than traditional dentures. It means you do not have to worry about them slipping or clicking when you talk or eat. Implant-retained dentures also feel more natural and can help preserve the bone in your jaw, preventing facial collapse. In addition, they are simple and easy to care for than traditional dentures and can last for many years with proper care.
If you consider dentures, ask our dentist about the benefits of implant-retained dentures.