How To Avoid Staining Dentures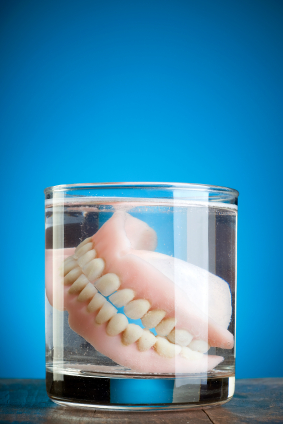 Many people who have lost their teeth will choose dentures as an option. Wearing dentures allows you to improve your smile and enhance your bite function. You can chew food and speak normally once you are used to wearing them. However, these restorations can become stained just like your teeth. It is crucial you know how to clean the dentures and ways to prevent them from staining. This way, you are able to keep them looking whiter and brighter. There are many things you may not be aware of that are doing damage to your dentures and teeth.


Avoiding Denture Staining

One of the things that can stain dentures is smoking. The nicotine and tar in cigarettes and cigars are able to stain teeth and dentures. Therefore stop smoking. Grapes, wine, strawberries, or other deep-red staining foods are a culprit of denture and teeth staining. You may want to drink grape juice or wine by straw to prevent staining. After eating anything, brush and rinse your teeth. Dentures can hold bacteria and staining substances on the outside surface. If you let the substances and bacteria remain on dentures, they can stain the restorations deeper. Therefore, make sure you soak your dentures at night. Failure to soak them overnight will make them become dry and get stained easier and fast than if you soaked them.

During the time you receive your dentures, our team will give you instructions on how to care for your restorations. Make sure you follow the instructions. If you have questions on how to care for dentures or prevent staining, contact our office. As you continue caring for your dentures, make sure you take care of your teeth, too. Brush and floss and avoid cigarettes and other staining substances. If you need cleaning done or a checkup and examination, speak with us. Schedule an appointment now with our team to get started.