Ceramic Veneers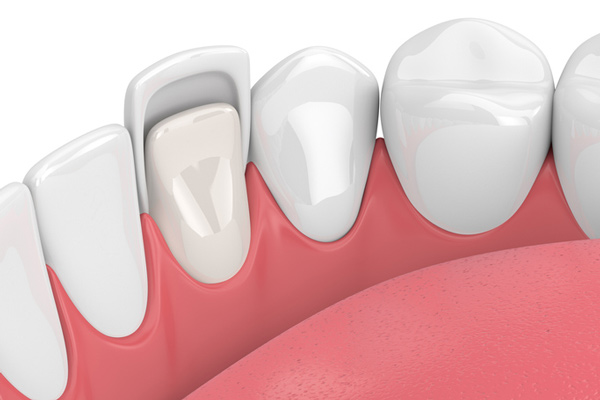 Everyone wants to have a smile that they can show off. A cleaner and whiter smile is more cosmetically appealing than a stained one. If you want your teeth to be uniform and pearly white, getting ceramic veneers may be the right choice for you.

Ceramic is one of the more effective material options for veneers. While resin and porcelain veneers have their benefits, ceramic offers many advantages that are enticing to most people. At St. Louis Prosthodontics, we will work with you to determine if ceramic veneers are the best option for you. We carefully craft our veneers with industry-leading technology to give you a smile that is both beautiful and functional. If you are considering ceramic veneers, read on to learn more about them.


What Are Ceramic Veneers?

Ceramic veneers are synthesized with a material like zirconia and are cemented to the front of your anterior teeth. Ceramic materials are not affected by bacteria, so they are incapable of decay. The veneers are colored to be a shade of white that matches your skin tone and other features in order to look as natural as possible.

Ceramic veneers are a permanent installation, so you do not have to worry about replacing them. Once they are cemented to your teeth, they are there forever. Ceramic veneers are synthesized and not milled, so they will match your teeth perfectly without the need to reshape or file any of your existing teeth.


Why Might You Need Ceramic Veneers?

In most cases, ceramic veneers are done purely for cosmetic purposes. The veneers are developed to the level of whiteness desired and then placed over the teeth to make your smile white again. Maybe you quit smoking and you are tired of having yellow and stained teeth. In this case, ceramic veneers would be a good option for you.

Ceramic veneers do offer a bit of protection for cracked or damaged teeth. Because they also resist bacteria, they may offer some protection from bacterial buildup which affects your teeth and gumline.


What Is the Procedure for Installing Ceramic Veneers?

To get ceramic veneers, you will first have to have a consultation with our team to determine if your oral health is right for the procedure. If ceramic veneers are a good option for you, our professionals will then create a visual map of your mouth with either digital scans or by getting an impression. After finding out what the shape of the veneers will be, you will assist in determining a level of whiteness that looks natural.

The scan or impression is then sent to a dental lab specialist, who will synthesize your veneers with a ceramic material, a common one being zirconia. Ceramic veneers are synthesized and not milled, so they can be made much more quickly than porcelain veneers.

Once synthesized, the veneers will be sent back to our team who will cement them to your teeth. After being cemented, your veneers just need to be cared for like your regular teeth. Daily oral hygiene and being selective about your habits will keep the veneers white for several years.


Conclusion

Yellow or stained teeth might leave you too embarrassed to smile. Ceramic veneers are a simple cosmetic option that can make your teeth exactly how you want them. If you are considering ceramic veneers, call St. Louis Prosthodontics at 314-937-5487 to start the process. Our team will work with you to give you a million-dollar smile at an affordable price.