Implant Dentistry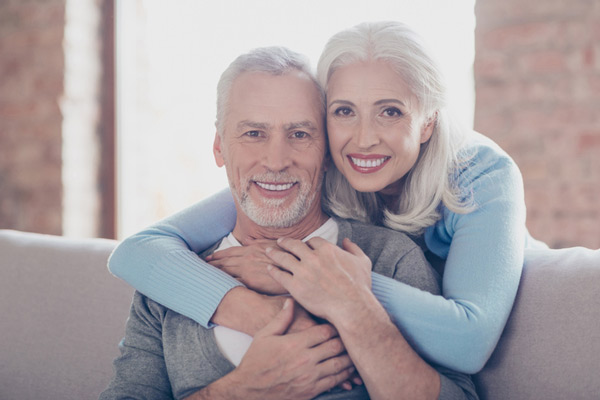 As prosthodontists, we here at St. Louis Prosthodontics, are happy to offer implant-supported prostheses. We believe that dental implants are the ideal solution when it comes to tooth loss.


A dental implant is a titanium screw that we surgically embed deep into the jawbone. Once the implant is in place, it will slowly fuse to your jaw through the process of osseointegration. After a brief healing period, the implant screw will be able to support a restoration against the strongest forces of your bite. Dental implants can be used to support a single crown, a partial bridge, and a full-arch restoration.


Dental implant restoration is a technique that replaces one or multiple missing teeth. At our St. Louis Prosthodontics clinic we attach a screw like post on your jawbone and leave it to fuse with your bone. After the fusing, we can place an artificial tooth, such as a crown. Single-tooth implants will work appropriately for people with one missing tooth, while those with multiple teeth require multiple tooth implants.


Do you have a missing or decayed tooth and wondering how you can replace it to have your smile back? Several tooth restoration methods are currently available in dentistry, with dental implants being considered the most popular one. The use of dental implants in restoring lost smiles has quickly gained popularity thanks to their affordability, simple procedure, and fewer side effects.


All-on-4® is a revolutionary new treatment concept developed by Nobel Biocare, the industry leader in implant solutions. All-on-4 is a complete fixed bridge that, as the name suggests, only requires four implants per arch, instead of six to eight. To accomplish this, the posterior (back) implants are placed at an angle to maximize the support from your jawbone. All-on-4, due to a reduced number of implants, can make the healing process faster and more comfortable.


If you are in good oral and overall health, you should qualify for implant treatment. If you have experienced significant bone deterioration due to tooth loss, you may need a bone graft first. During your consultation, Dr. Shea will be able to determine if implants are right for you. This usually involves a series of diagnostic tests that may include digital x-rays and CBCT scans.


An overdenture is another full-arch restoration that can be supported by dental implants. An overdenture consists of prosthetic teeth that are set in an acrylic, flesh-colored base that rests on the gums. An implant-supported overdenture is a great alternative to traditional dentures or even implant-retained dentures.


Schedule Your Consultation

To learn more about our implant-related services call 314-937-5487, and schedule your consultation now!